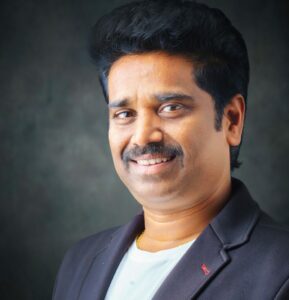 Mr. Chakravarthi Mittapalli,
B.E., M.S., MBA
Director
Mr. Chakravarthi Mittapalli, B.E., M.S. (USA), Director of NEC Group of Colleges, a stalwart and a personal of high stature, has perfect blend of Intellectual Accomplishments, Professional Excellence, Leadership and Entrepreneurship. He pursued Bachelors of Engineering in Computer Science in 1996 from SRM Engineering College, Chennai and Master of Science in Computers in 1998 from Oklahoma, USA.
At a very young age, started his entrepreneurial career by establishing his own IT Consulting Company named S&C Staffing Inc., in 2002,which has grown from strength to strength under this young diligent visionary. With a great passion towards empowering education in his hometown, and the ambition to strengthen NEC group of colleges, has relocated to India from USA in 2011.
Today, as the Director, he is here to encourage the institutions with a great vision to spearhead a transformation in the realm of engineering, technical and professional education. He also holds the role of Managing Director for Mittapalli Spinners Ltd, which was established in 2011 in his hometown.
He is also acting as the key person behind the industry-institute interaction and the successful employment generation for Graduates of NEC Group. In this connection, it is no exaggeration to state that he strives to lay a stronger foundation for character building, personality development, communication skills of students, besides paving the way for their bright future.